By Goth Mohamed Goth
The training included both lessons and practical exercise on safety and providing first aid afloat, physical workout, swimming, and sea rescue.
The participants were trained in body teams, where they worked together in the water and on ground. By working in body teams, the participants supported each other in the water, which provided a safe learning environment while practicing.
The EUCAP's training strengthened the skills and knowledge in safety at sea for the Somaliland Coast Guard, enhancing their ability to work more safely while on search and rescue missions.
The Coast Guard has also established an emergency phone number #992. The telephone number is meant for contacting the Coast Guard in case of emergency.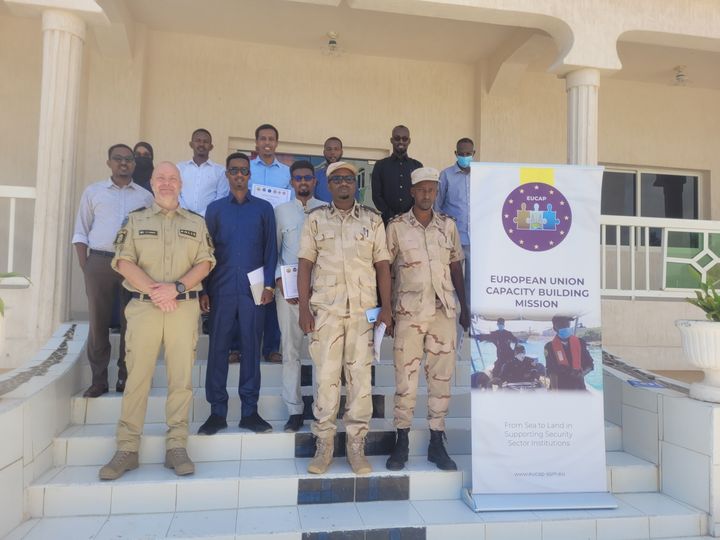 On the other hand, on the 4th of April, EUCAP conducted the first workshop in anti-corruption for participants from Somaliland Coast Guard, Somaliland Immigration and Border Control, Good Governance Commission, Abaarso Tech University and Counter-Piracy Coordination Office.
The workshop consisted of two days training in anti-corruption basics, such as recognising corruption, how does it affect our society and what the participants can do as law enforcement officers to fight it.