Vice President H.E. Abdirahman Sayli'i on Monday 5th November launched the infrastructural project to develop and supply the country's electricity.
He said that consultations are important such that national goals are to be achieved through concerted efforts via the cooperation of the stakeholders of the project and the government.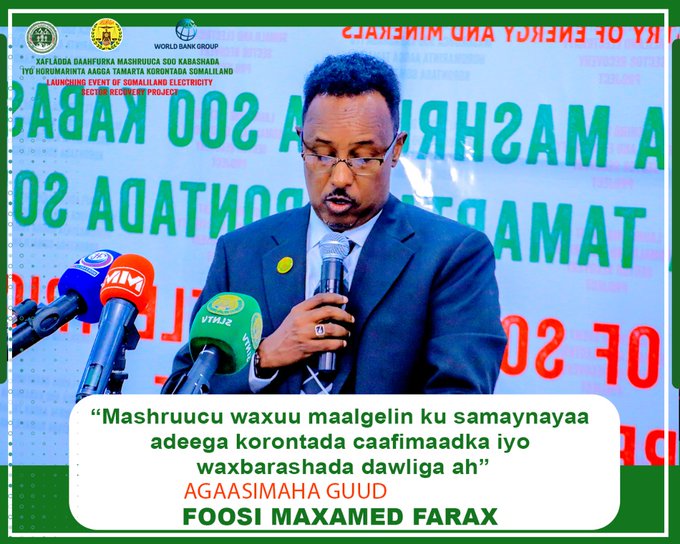 The highly organized event organized by the Energy Department was attended by the Ministers of Health, Environment, former Ministers of Energy, Deputy Minister of Finance, Deputy Hargeisa Mayor, Chairman of the Energy Commission, Members of Parliament, the Director General of the Ministry of Energy, both directors of  energy and of its media department,  officials from the country's electricity companies, a representative from the World Bank that is financing the project and other guests; it was were held at the Ambassador Hotel.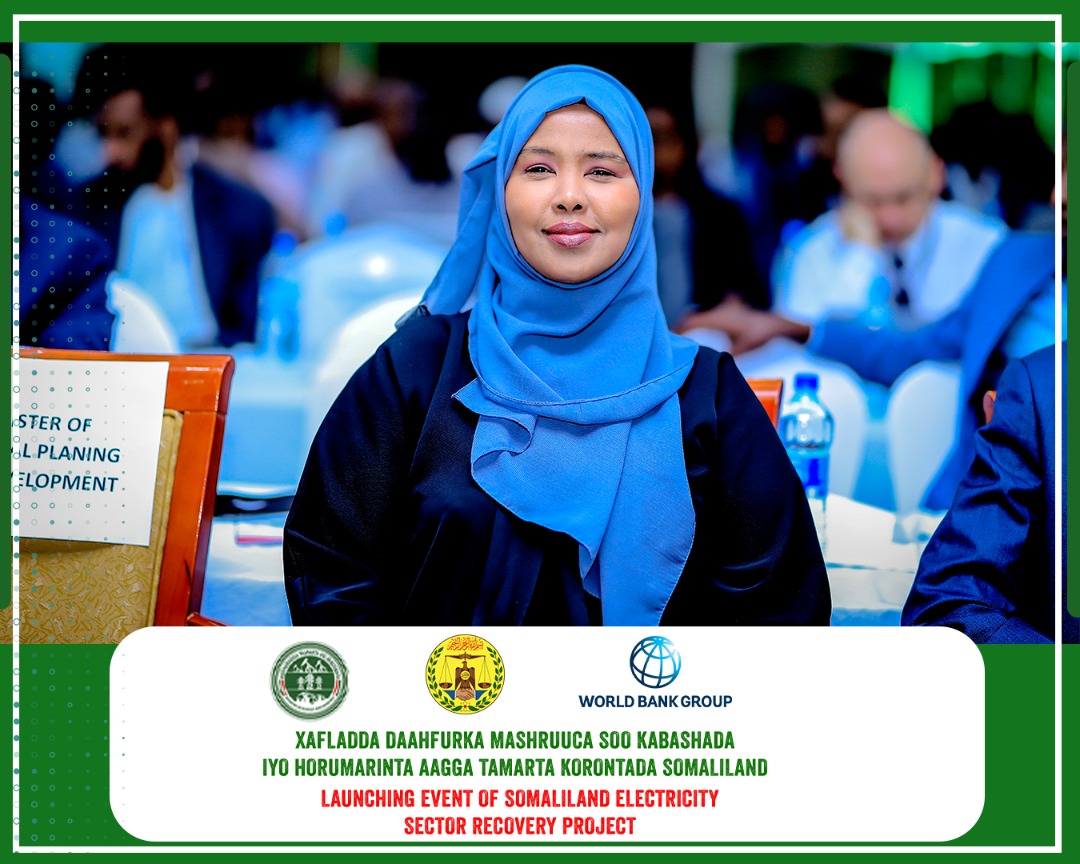 The director of the Energy Department, Abdirisaaq Mohamed Abdi said that the aim of the ministry is to get cheap, reliable and affordable electricity.
The head of the project Mr. Liban Mohamed Mohamud, who made a speech, said that this project is in line with the national goal of obtaining affordable electricity.
The Director General of Energy Foosi Mohamed Farah made similar statements adding that funding the project will result in the accessibility to electricity for public education and health.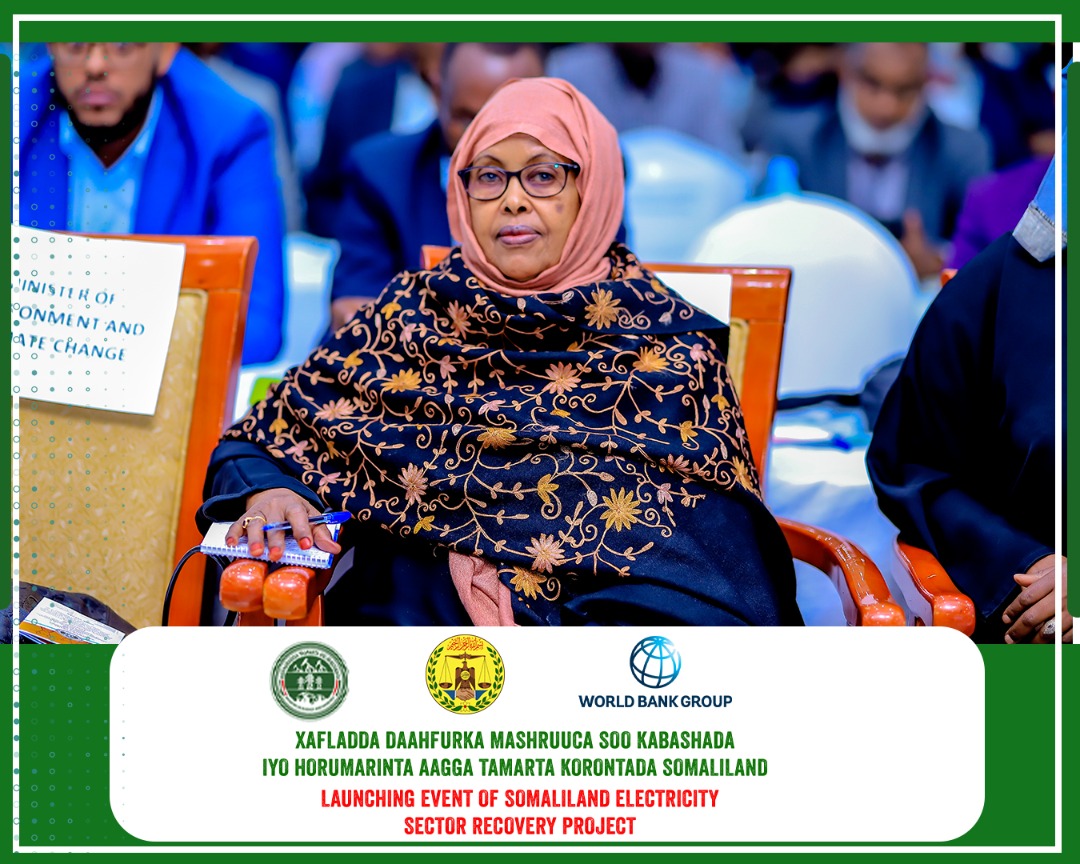 The chairman of the committee on resources and energy in the House of Representatives Hon. Mubarik Musa noted that he was happy with the project funded by the World Bank, and he said that he will work on the approval of the law on energy and resources.
The Deputy Mayor Cllr. Khadar Ahmed Omar said that the goal of the local government is to find a secure electricity distribution system.
The chairman of the Energy Commission, Ahmed Farah Adare, on his part pointed out that policies fronted by the President and his vice show the goals that the nation is aiming for.
The Deputy Minister of Finance Hon. Rhoda Jama Elmi observed that electricity is a top infrastructure of the economy and therefore concerted efforts should be exerted in the implementation of the project.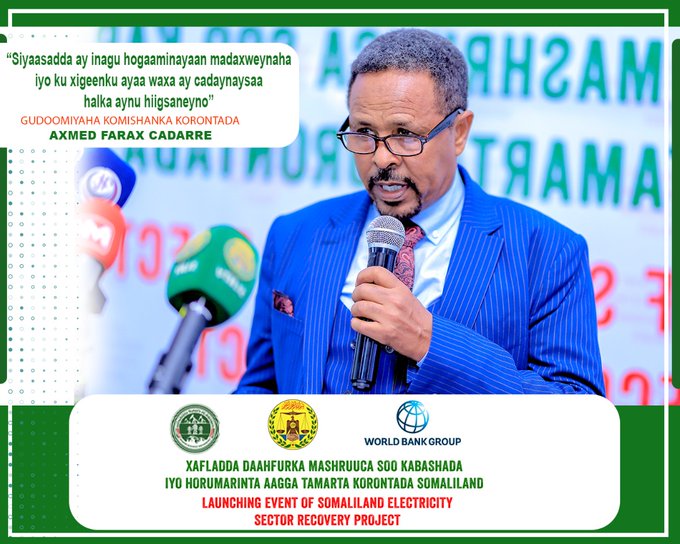 Of note, the Minister of Environment and Climate Hon. Shukri Haji Ismail underscored the fact that the project, truly assists the Ministry of Environment. the World Bank would not have come into being if were not for the peaceful stability prevalent in the country.
The Minister of Health Hon. Hassan Gaafadi who also made a statement said that the project will greatly support and reach health and education centers that previously did not have access to electricity.