By Goth Mohamed Goth
Nagaad Network on Sunday launched the Women's Situation Room is a process that mobilizes women and youth to ensure their active participation in promoting peaceful electoral processes. The center based in Hargeisa will monitor and document violence against women during the upcoming House of Representatives and local council elections scheduled for May 31, 2021.
Dr. Sa'ad Ali Shire, the Minister of Finance accompanied by Nagaad Consortium Leaders and other Government Officials were among those attending the launching ceremony of the Women's Situation Room.
The key activities of the WSR include mobilization and engagement of women to promote peaceful elections through an early warning and rapid response system to election related conflict and violence.
Ms. Ismahan Abdisalan, the chairperson of Nagaad Network speaking during the ceremony said the Women's Situation Room is a non-partisan platform that focuses on providing early response to election related violence incidents. Victims of violence can also contact the center to report to the Commission and the security agencies.
The Women's Situation Room will be operational 24 hours a day before and after the election
Ms. Ismahan said there were 28 women candidates competing in the upcoming elections this year, but they were concerned about the small number.
Dr. Sa'ad Ali Shire, the finance minister speaking during the launching of the Women's Situation Room lauded Nagaad Network for empowering women "I like thank Nagaad for launching the office,", adding that "our religion, culture and morals are against violence against women".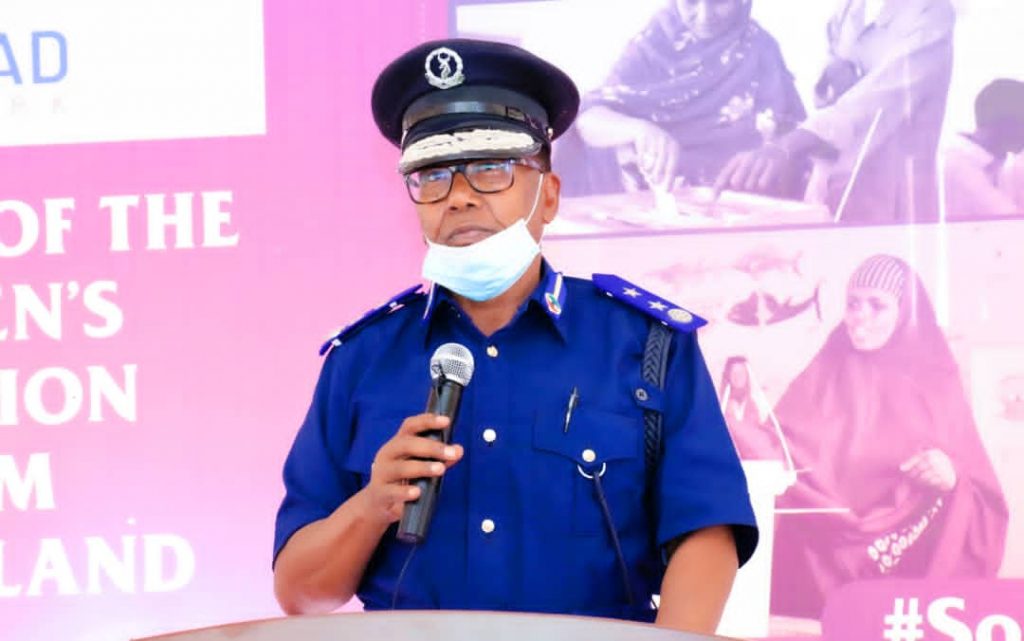 Colonel Abdiaziz, of the Somaliland police force, said the center, which has a hotline number 2094 which people can call free if they encounter incidence related to violence against women. He added that they were preparing to form a rapid police unit to respond to any acts of violence.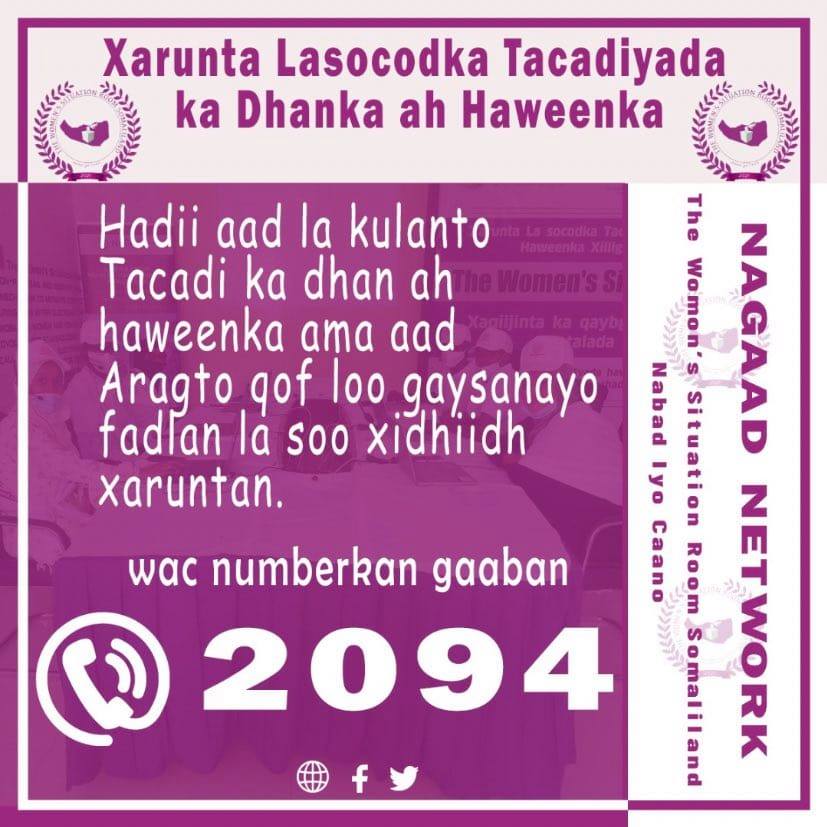 King Ahmed Iman Warsame, a traditional leader speaking at the event, welcomed Nagaad's efforts to safeguard and monitor the abuse of women during elections, and he urge fellow Somaliland citizens to vote for the 28 Women vying for seats. If we elect them, they can accomplish many things.
The Directors General of the Ministries of Interior and Social Affairs, who spoke at the event, welcomed the establishment of the Center for Monitoring Violence against Women during and after the elections, and said that it shows Nagaad's commitment to the protection and development of women in Somaliland.
The Women's Situation Room works directly with the Electoral Commission and national security organs responsible for security in elections. It also engages with political party leaders, human rights commissions and civil society organizations to ensure peace before, during and after elections.