In the UN Special Representative's meeting with President Bihi and some of his ministers, political matters featured prominently
Hargeisa – Somalia-Somaliland dialogue, the conflict in Laascaanood, economic development and human rights were among the topics covered in a top United Nations official's recent visit to Hargeisa – in addition to local progress and development.
"It's a great pleasure to be back in Hargeisa. I first came here in 1993 when I was working for the UN mission… Thirty years on, Hargeisa is very well developed, and I've had a fantastic two days, and I'm very grateful to President [Muse] Bihi [Abdi] and his government for welcoming me so warmly and engaging in very constructive dialogue," said the UN Secretary-General's Special Representative for Somalia, Catriona Laing, at the end of a two-day visit.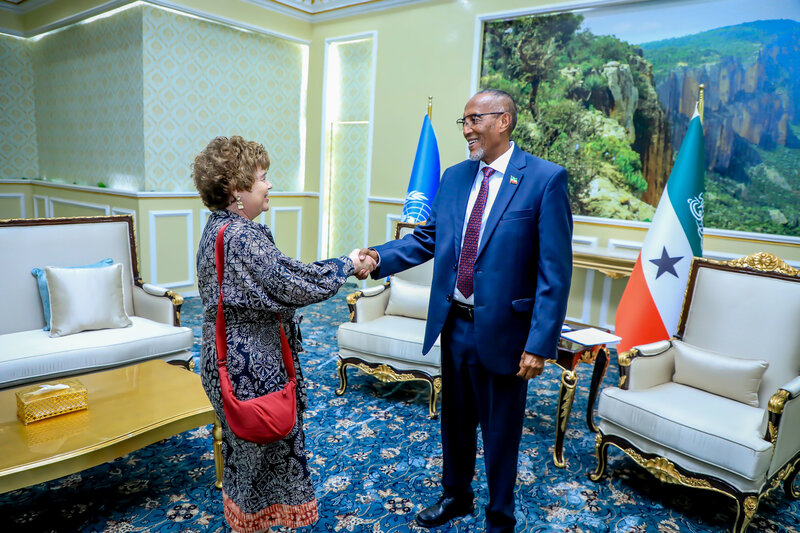 "I spent the night here because I wanted to have enough time to really absorb and talk to a range of people," she added.
In addition to meeting with Somaliland's leadership, the senior UN official also met with representatives of local civil society organisations and visited a UN-supported youth training centre.
Government meetings
In the UN Special Representative's meeting with President Bihi and some of his ministers, political matters featured prominently.
"We talked about the future of the Somalia-Somaliland dialogue and the commitment the President gave to engage in those discussions constructively – so that was encouraging," said Ms. Laing, who also met with Somaliland's special envoy for the dialogue, Edna Adan Ismail to discuss the government's position on the resumption of talks.
Prior to her visit to Hargeisa, the UN Special Representative had met with the Federal Government of Somalia's Special Envoy for Somaliland, Abdikarim Hussein Guled. In that encounter, she had emphasised the world body's support for an inclusive dialogue that would address current challenges to ensure lasting solutions.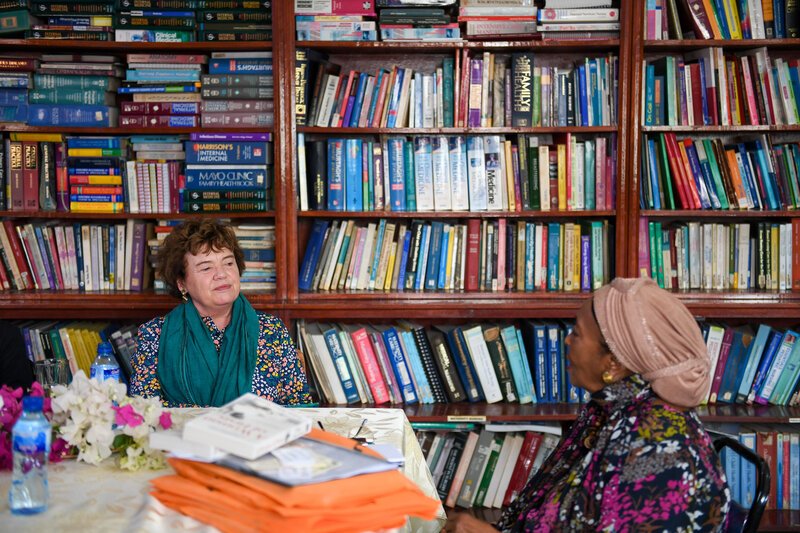 The conflict in Laascaanood, where fresh clashes have again erupted, was also a topic of discussion with the president and other interlocutors.
"I urge the importance of a ceasefire to enable dialogue and the eventual resumption of peaceful negotiations to find a way forward," Ms. Laing said.
The UN Special Representative also had separate discussions with the Minister of Environment and Climate Change, Shukri Ismail Mohamoud; the Minister of Finance, Dr. Saad Ali Shire; the Minister of National Planning and Development, Dr. Ahmed Buhane; and the Deputy and Acting Minister of Foreign Affairs and International Cooperation, Abshir Omar Jama.
"From those various discussions, I saw a committed team who clearly have the best interests of Somaliland at heart and are trying to develop it," said Ms. Laing.
Civil society meetings
In her meetings with representatives from civil society, the senior UN official discussed topics including political participation and inclusivity.
"I praised civil society organiasations for the amazing work they're doing in support of marginalised groups, whether that's youth or women or persons with disabilities or disadvantaged clans, or working at the cutting edge of these really important issues. And I committed to lend the UN's full support to that work," said Ms. Laing.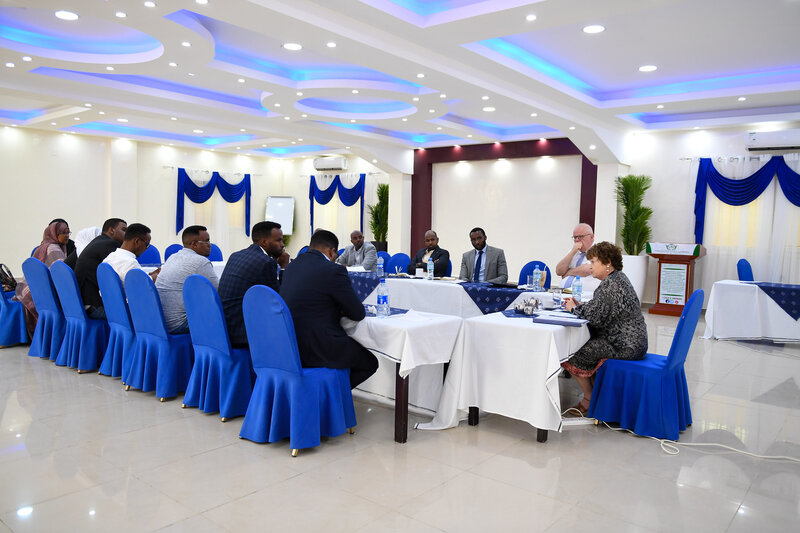 These meetings included an encounter with the Chairperson of the Somaliland Human Rights Commission, Mohamed Barud Ali. They discussed the progress the entity was making in the protection and promotion of human rights.
"I commended him for the work he's doing, taking forward legislation on a range of issues, including very important issues of freedom of speech for journalists and the freedom of speech for the media," Ms. Laing said.
She also met with some of Somaliland's traditional elders and later noted that "they provided me with a lot of wisdom and a lot of insights."
While in Hargeisa, the UN Special Representative visited a youth training centre supported by the UN Population Fund (UNFPA). She interacted there with young people and saw firsthand how livelihood and skills development programmes, in areas including cookery and tailoring, are empowering local youth.