A delegation from the US Embassy in Mogadishu, led by Chargé d'Affaires  Mr. Tim Trenkle, arrived in Hargeisa on Thursday to meet with Somaliland government officials, opposition leaders, civil society representatives, and youth leaders.
The President of the Republic of Somaliland, His Excellency Muse Bihi Abdi, received on Thursday at the Presidential Palace received the Deputy Ambassador of the United States and Chargé d'Affaires, Amb. Tim Trenkle and his delegation, among the issues discussed during the meeting, were security, prosperity, and democracy in the region.
The President briefed the visiting US envoy on the general situation in the country, especially the situation in Lasaanod. The meeting also discussed the acceleration of cooperative relations between the two governments; such as strengthening cooperation on security issues in the Horn of Africa.
Also, the ambassador spoke to the President and expressed his interest in resuming the stalled talks between the Governments of Somaliland and Somalia, whose plan is to start soon.
The US envoy reiterated the United States and the international community's call for an immediate, and unconditional ceasefire in Las Anod.
The delegation also discussed efforts toward a consensus-based electoral process and the timely conduct of elections.
They also met with diverse political, civil society, and youth leaders to discuss shared priorities, including democratic participation and inclusion.
Members of the Young African Leaders Initiative (YALI) Network and alumni of the YALI Regional Leadership Center showcased ways the initiative contributes to youth and community development in Somaliland.
The President was during the meeting flanked by the Minister of Foreign Affairs and International Cooperation, Dr. Isse Keyd Mohamud, and the Minister of Cultural Information and Awareness, Mr. Saleeban Yusuf Ali Koore.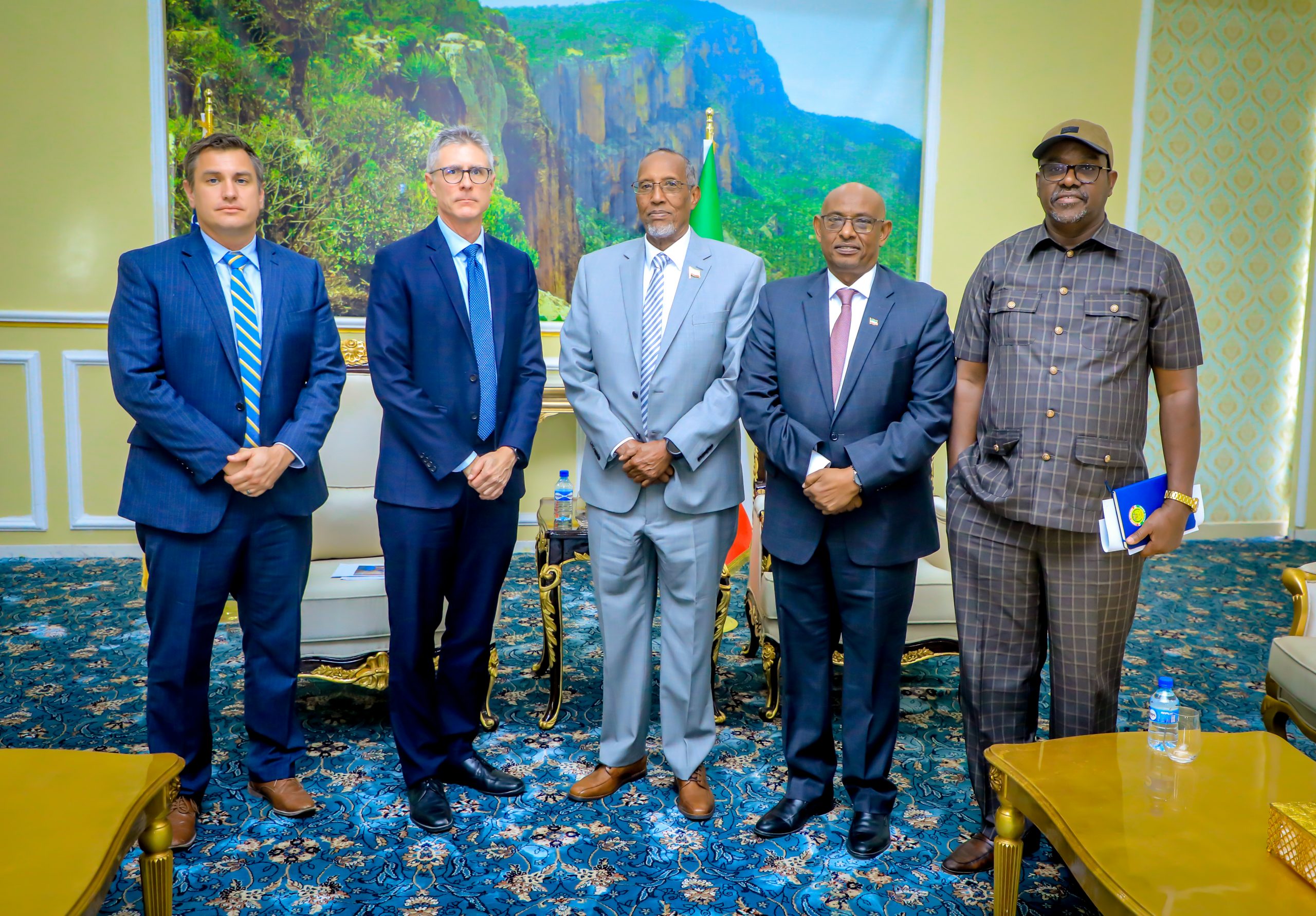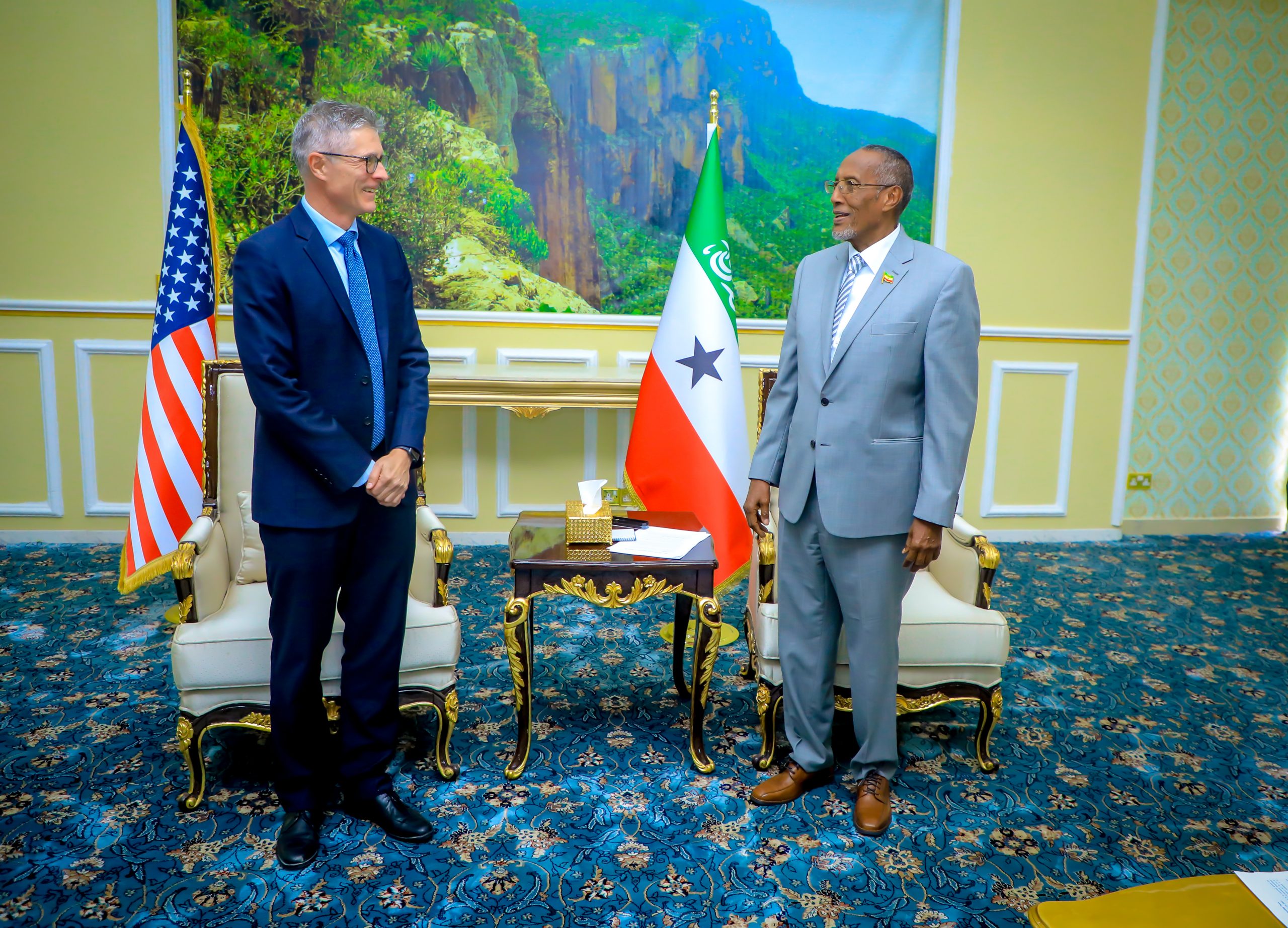 Madaxweynaha Jamhuuriyadda Somaliland Oo Qaabiley Safiir Ku Xigeenka Dawladda Maraykanka – YouTube