The republic of Somaliland is the recipient of a special message from Senegalese President cum sitting chairman of the African Union Macky Sall.
The message was received by the President of Somaliland Muse Bihi Abdi at the presidency in Hargeisa.
The message was delivered by a Senegalese delegation composed of Mohammamel Habib and Elhadji Niang Abdoulaye Dia.
The visit was revealed in a statement released by the presidential press service in Hargeisa .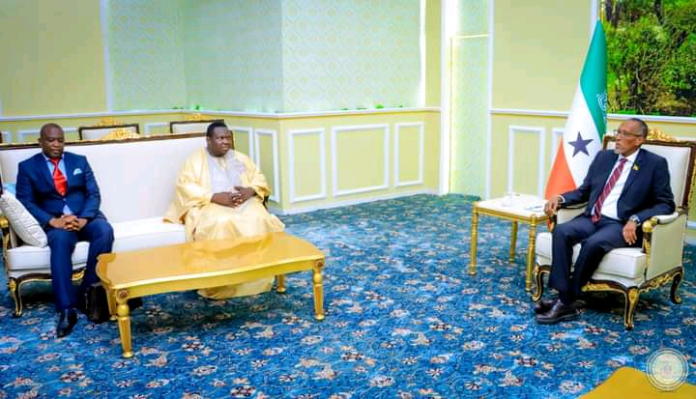 Upon receiving his guests and accepting the letter from President Sall, the Somaliland head of state gave a concise brief on the past and prevalent status of the country.
Of the importance of the country's democratization process, the struggle for development as an internationally non-recognized state, and aspirations for inclusion in the regional body AU and global UN.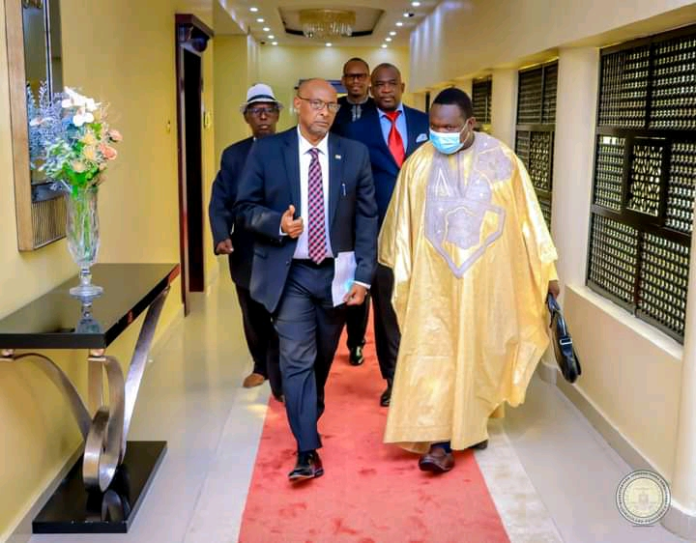 President Bihi who was flanked by his foreign minister Dr. Essa Kayd reciprocated the Senegalese gesture with a letter to their President and AU Chair Macky Sall.