"Xumaantu awood ma leh haddii aanay kuwa wanaagsani cabsan." By Ronald Reagan (in Somali)
"Evil is powerless if the good are unafraid." By Ronald Reagan
We appreciate the rock-solid bipartisan support of US Congress shown during President 蔡英文 Tsai Ing-wen 's meeting with #US House Speaker Kevin McCarthy.
On her stopover in the #GoldenState, President Tsai delivered a press statement alongside Speaker McCarthy, stating that in her meetings with cross-party representatives, she reiterated Taiwan's commitment to defending the peaceful status quo, where the people of Taiwan may continue to thrive in a free and open society. She also highlighted a belief that President Reagan championed, which is to preserve peace, we must be strong. "We are stronger when we are together."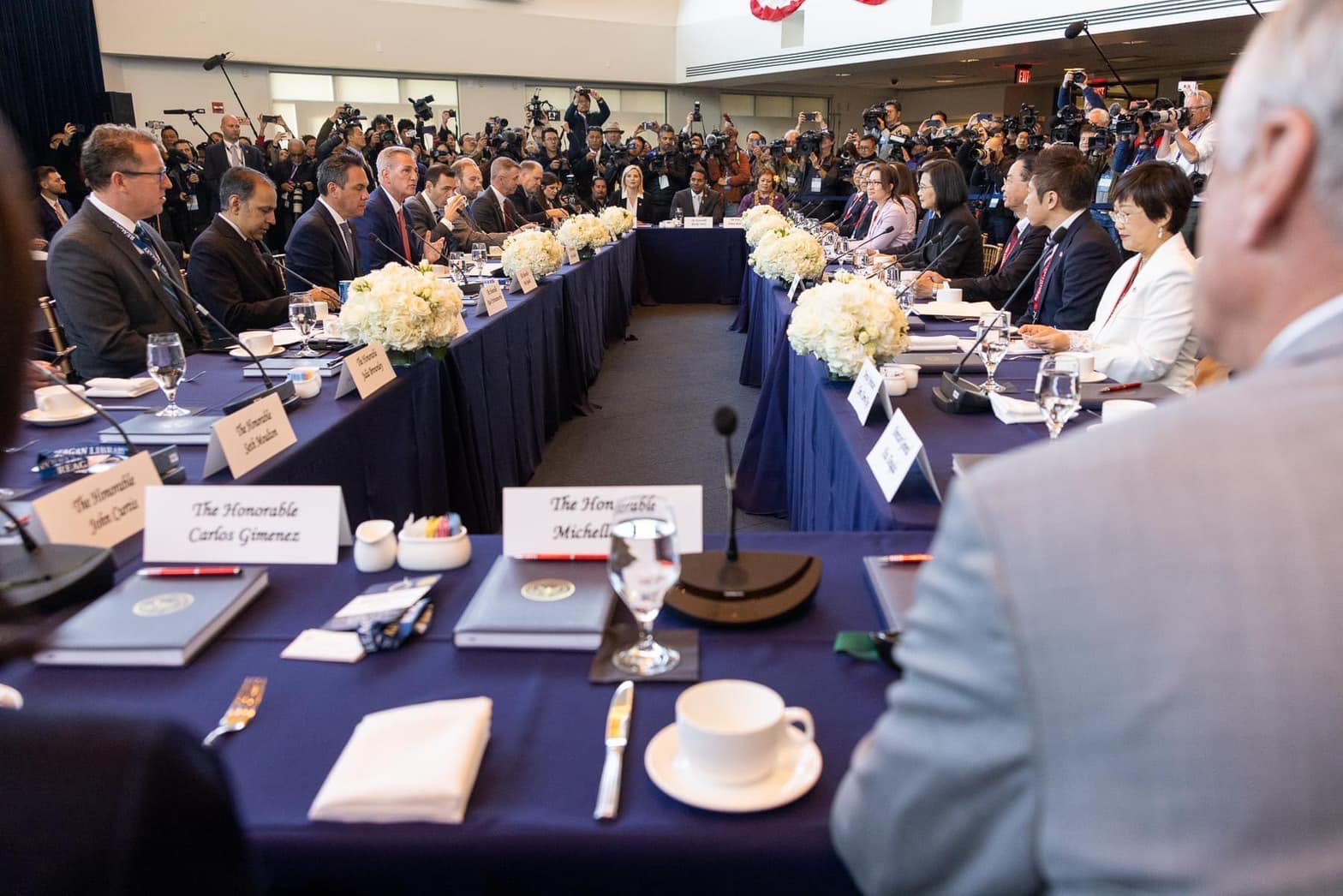 President Tsai also stated Taiwan's determination to remain free, citing the words of the great statesman, "Freedom is never more than one generation away from extinction, it must be fought for and defended constantly by each generation."
Her second visit to the Ronald Reagan Presidential Library encapsulates the common values of freedom and democracy that are protected and cherished by Taiwan and United States.