By Goth Mohamed Goth
A news released by the Ministry of Foreign Affairs of Somaliland on its Twitter account said that China is launching an invasion of Taiwan which is a challenge to Somaliland.
The text also mentioned that Somaliland stands by the people and the government of Taiwan, a small Independent Island near China.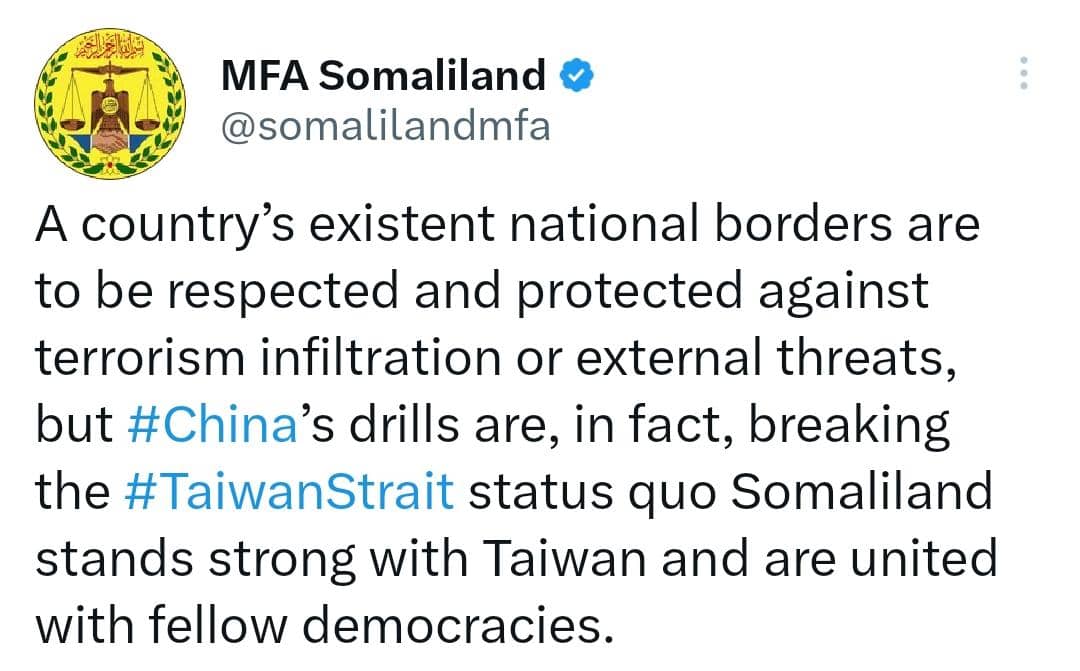 The Chinese ambassador in Mogadishu, responding to this, said that Somaliland has drawn borders and borders that do not exist.
He described it as ridiculous that a border should be established in a place where there is no border.  "Intelligent people do not set boundaries between their homes," said the ambassador on Twitter.
These statements exchanged between Somaliland and the Chinese ambassador to Somalia come at a time when China is conducting a military exercise not far from the waters of the Taiwan Gulf and there are fears that it will attack.
Somaliland and Taiwan, which have diplomatic relations, both claim to have separated from the countries they belonged to, and are independent states, but both have no international recognition.