The Somaliland Diaspora Agency (SLDA) under the Ministry of Foreign Affairs & International Cooperation of the Republic of Somaliland sends congratulations to the Somaliland Communities in United Kingdom, and highly expresses gratitude to Birmingham City Council for the noble motion passed in recognizing Somaliland's Independence on the Monday July 8, 2019.
The Diaspora Agency issued this Press Statement in relation to this momentous victory signed by the Chairman of Somaliland Diaspora Agency, Mr. Abdi Abdullahi Hersi (Dayaxweerar).
"On behalf of my name, SLDA Team, and name of the Somaliland Diaspora worldwide, I am so happy to express my earnest gratitude and appreciation to the Somaliland Communities in United Kingdom, Somaliland-UK Recognition Committee, and the esteemed Somaliland's Mission in London for working on this remarkable and historic victory for Somaliland recognition in the second major city of Britain.  We are too so grateful to the laudable decision of the honorable City Council of Birmingham, the farsighted councilors from all the three political parties who signed this motion."
"We are vastly applauding the dedicated and so willing members and groups of Somailanders, men and women as well as their gifted friends of Somaliland for their position in the promotion and backing for Somaliland's Case for Recognition. I cannot name all those dynamic lobbyists in UK, and in the other countries, and regions abroad, but let us keep up the good work, and collectively serve our national interests wherever we are in the world. We have to know that only more unified force in the Diaspora, we can achieve more and accomplish more in the most states abroad."
With the constant efforts of Somaliland Diaspora activists as well as the commendable support or solidarity of our cherished friends of Somaliland within the municipal councils, parliamentarians, and in the political parties, Birmingham City Council is the fourth recognizing Somaliland after Sheffield, Cardiff, and Tower Hamlets of London in UK respectively, and fifth to Atlanta Georgia in the US.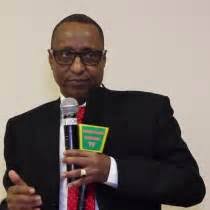 Abdi Abdullahi Hersi (Dayaxweerar)
Chairman of Somaliland Diaspora Agency
Ministry of Foreign Affairs & International Cooperation
Hargeisa, Republic of Somaliland
Monday, July 8, 2019